Student Life & Well-being
Building a high-trust community


Student Life & Well-being
Building a high-trust community
"Students don't care how much we know until they know that we care."
That's why relationship is at the center of everything we do. Our faculty and staff travel from all around the Puget Sound region because of the connections they have to our students and our purpose, and that dedication can be felt throughout the campus. EPS is a high-trust environment where community is shaped both in and outside of the classroom. This happens through a combination of classroom-based interactions, co-curricular activities like advisory, clubs, and affinity groups that happen during the school day, as well as extra-curricular activities like academic teams, sports, and performing arts. Through this multilayered approach to community building, each student has opportunities to experience a sense of belonging through their multiple identities and interests. As an equitable and inclusive community, we want students to have both windows into the diverse experiences of others as well as mirrors for their own experiences.
Over 60% of EPS students identify as students of color.
Each Middle School student benefits from having multiple Upper School peer mentors join their advisory group activities on a regular basis.
Over 70% of EPS students participated in our no-cut sports teams in the fall 2022-2023 season.
Building a High-Trust Community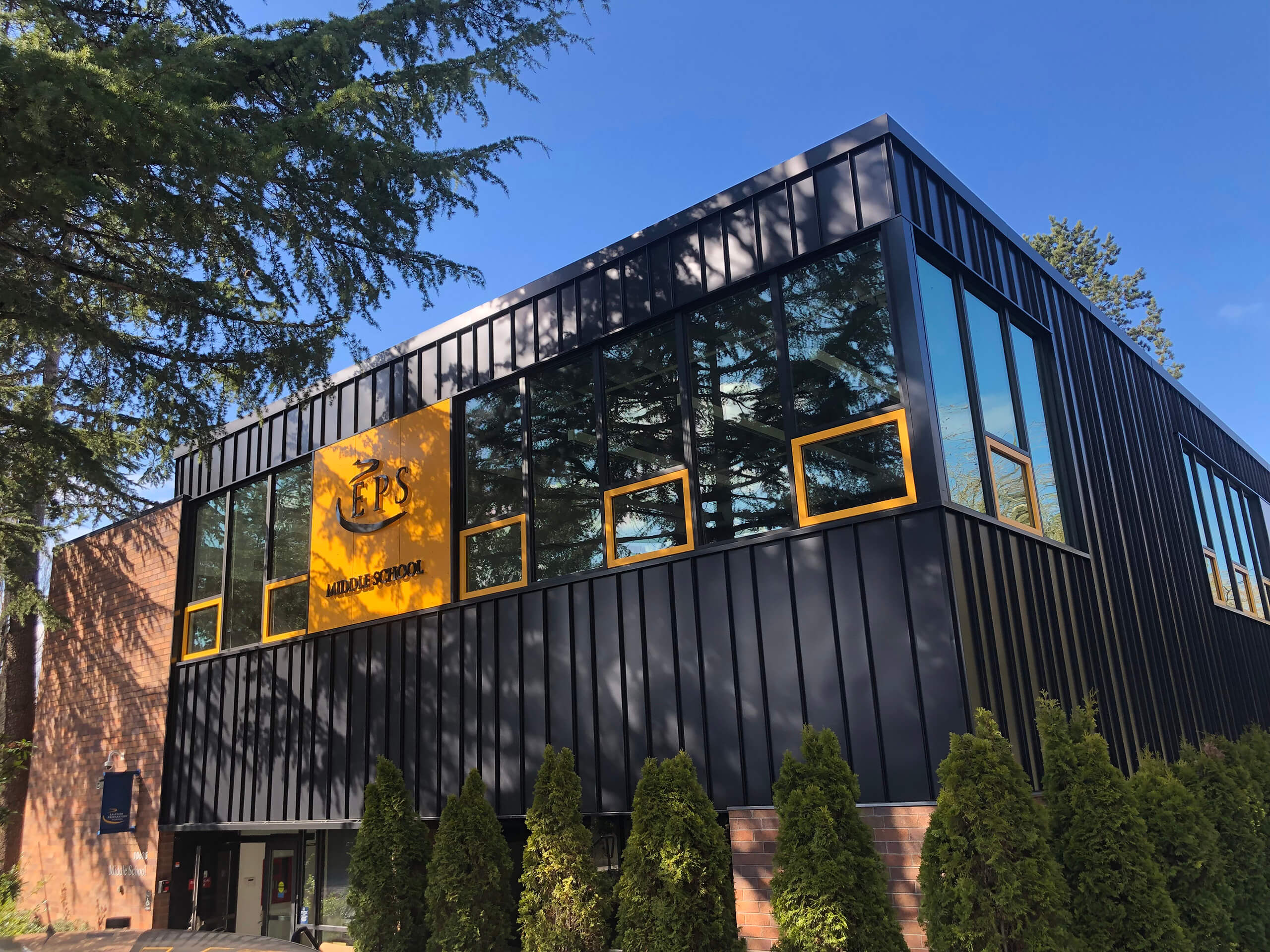 Next: Parent / Guardian Life
Head up the short flight of stairs or ramp to our covered outdoor dining area just outside of the Levinger-Poole Commons (LPC) and learn more about how families connect with the EPS community.