Student & teacher stories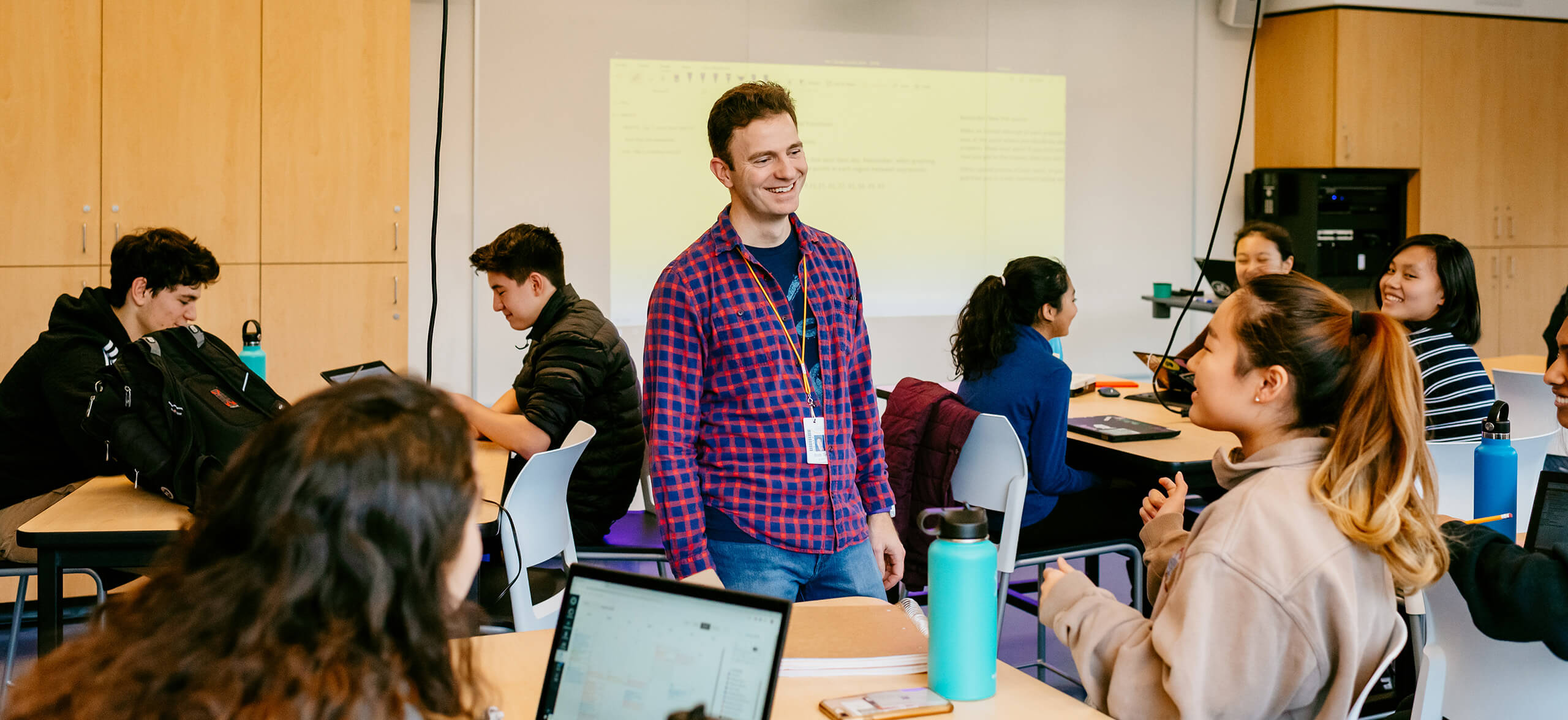 Student & teacher stories
We prioritize the student experience first and foremost at Eastside Prep. Our faculty members come from diverse backgrounds of inquiry and industry, sharing a lifelong love of learning as well as a commitment to support students in their individual development.
18 students per one teacher is the maximum number in each EPS class session.
Student & teacher stories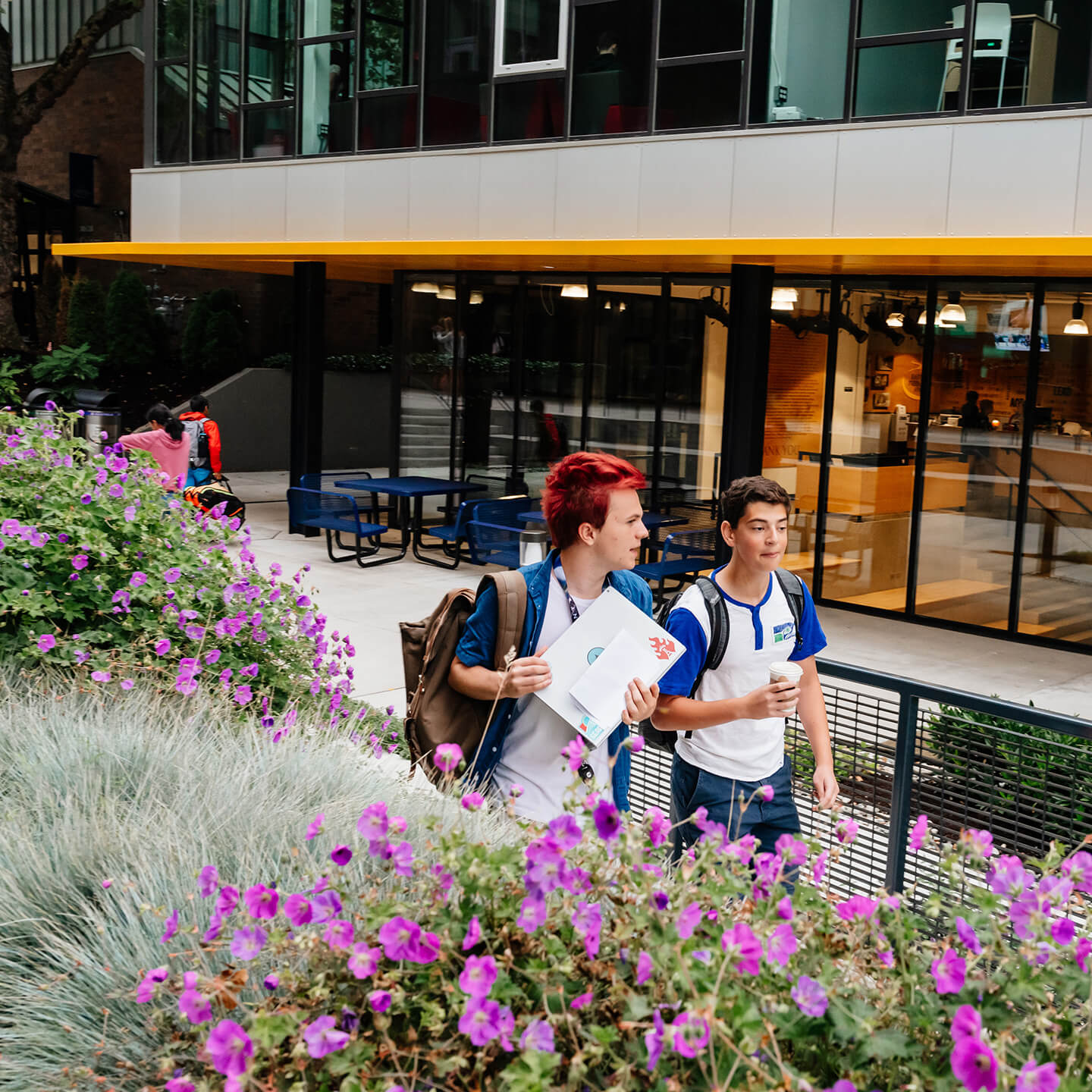 Next: Student Life & Well-being
Head back toward the entrance to campus, pausing outside of the main entrance to the Macaluso Academic Collaborative (TMAC) and learn more about student life, including clubs, activities, and sports, as well as how we foster community at EPS.