+ the Independent Curriculum


+ the Independent Curriculum
EPS features a curriculum which blends established educational content with progressive delivery. Each academic discipline at Eastside Prep provides a unique way of knowing more about our world, shaping insights into other disciplinary approaches as well. We encourage students to ask big questions in courses where inquiry is at the foundation of how the class is organized.
Choice builds agency. When students experience options in their curriculum, from Fine and Performing Arts electives to thematically paired English and social science courses, they experience higher levels of engagement and ownership in their learning. That's why the EPS curriculum features numerous options for both elective courses as well as those required for our college preparatory curriculum. Both elective and required courses provide on-ramps for students to consider areas they wish to explore in greater depth through advanced level coursework, further electives, seminars, and independent studies. Students have more of these options available to them as they progress within Middle and Upper School.
Learner variability is a central concept in how EPS teachers engage with students. They understand that each student thrives with different learning approaches, and that these needs may change over time. Our school community is supported by learning support specialists who assist faculty with effective tools to meet each and every EPS student where they are, and who offer direct support to some learners through our Guided Study Hall program (GSH). These GSH classes, which are intended to help students with their executive functioning skills and academic confidence, take place within a student's class schedule in lieu of an 18-student study hall, and have four students or fewer per session.
Our Middle School courses (e.g., 'Literary Thinking' or 'Scientific Thinking') feature the word 'Thinking' in their names because each course encourages the application of critical thinking skills within that academic discipline.
Students in tenth, eleventh, and twelfth grades chose from approximately 50 different seminar offerings in the EPS Upper School each year. Seminars are courses taken for six weeks with 3-6 students and one faculty member. A seminar's primary function is not to make an impressive Upper School transcript, but rather to further a student's interest and amplify their joy of learning.
EPS eleventh and twelfth grade students complete approximately 80 different independent studies each school year.
One in four EPS students utilizes learning accommodations (e.g., extended time on tests, quiet space for assessment).
Academic Design & the Independent Curriculum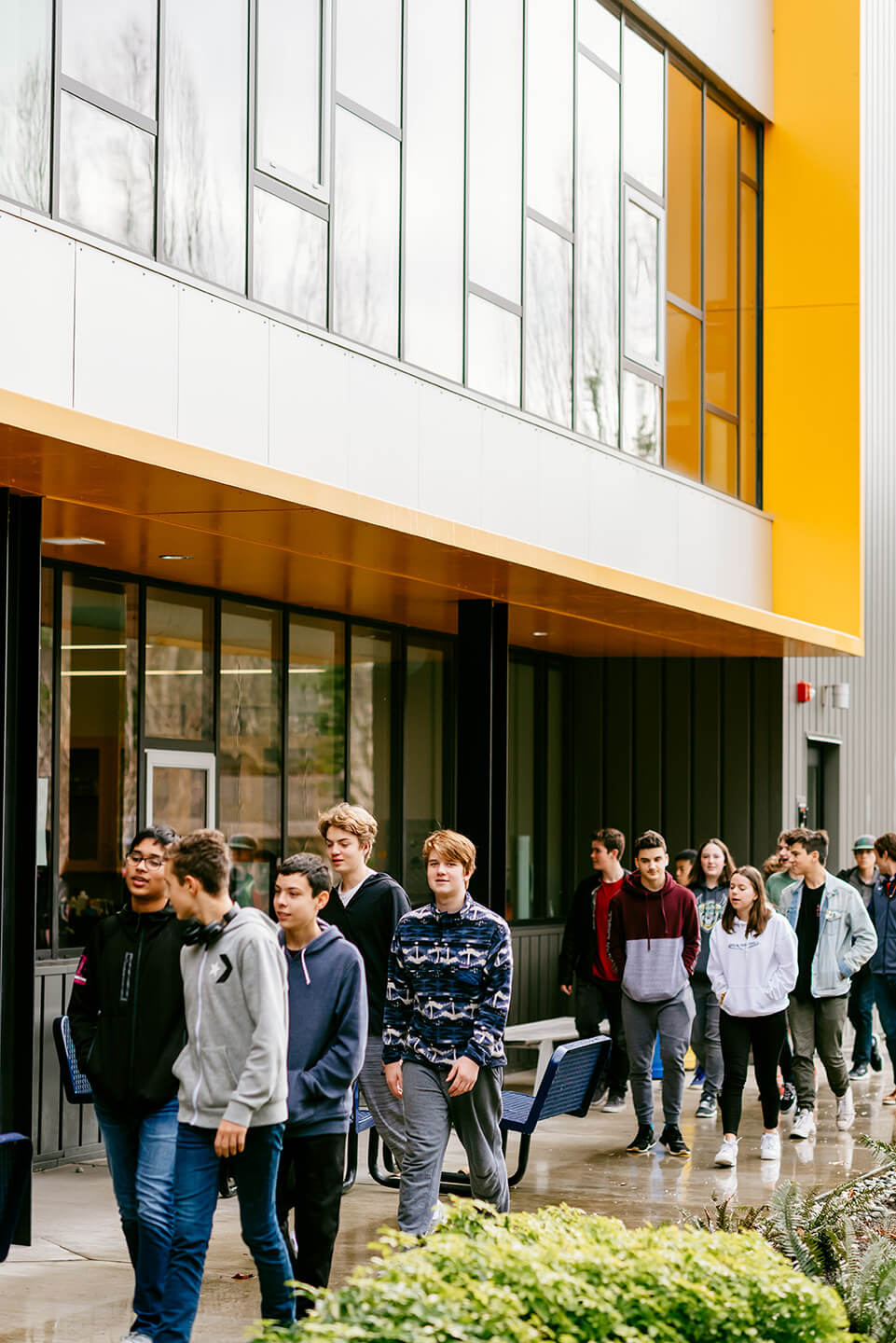 Move up the stairs or ramp toward the laboratory classroom on the first floor of the Macaluso Academic Collaborative (TMAC) to hear some students and teachers talk about experiences in EPS courses.